TALENTED students in music, sport, drama and academics are urged to apply for a scholarship at Bromsgrove School.
The scheme enable students to grow and develop into the Bromsgrovians of the future.
Scholarships are available in academic, music and art for those 11 and over and, for those aged 16 and up, academic, music, drama, art and sport.
Although the financial award of scholarships is small, Bromsgrove pupils are exceptionally proud to be offered a scholarship as it carries much gravitas within the community.
The school also offers a significant number of bursaries for entry into year seven, nine and 12 which can be used in conjunction with scholarships.
The means-tested bursaries are available to enable talented girls and boys, who might not have previously been able to consider an independent education, the chance to do so.
---
---
Music
Young musicians at Bromsgrove enjoy a vibrant music scene, with more than 500+ weekly music lessons, covering an extensive list of instruments and vocals.
The school has a dedicated concert hall which seats up to 300, and has the space to host a full orchestra.
Pupils participate in many concerts, competitions and solo performances and take part in international tours.
The school often hosts evening events with music organisations, such as the Birmingham Philharmonic Chamber Ensemble.
Director of music James McKelvey highlighted music scholars' pivotal role in ensembles and choirs.
Drama
Drama scholarships are increasingly popular with the introduction of the school's bespoke theatre.
Each year there are both large and small-scale plays with pupils currently rehearsing for this year's major production of West Side Story.
Music and drama scholars put on a special evening each year showcasing their talents.
Sport
Bromsgrove sports work hand-in-hand with professional sporting bodies, academies, and clubs in different sports to help offer the best of sporting training in the UK.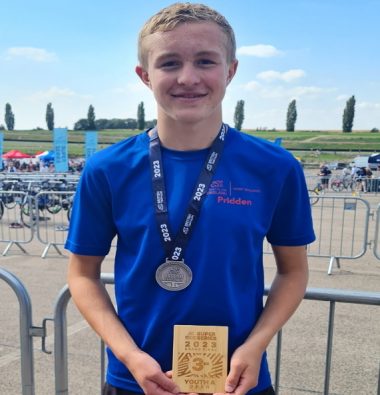 Many Bromsgrove pupils attain national rankings in a plethora of sports as individuals and as part of a team.
Recent highlights include a triathlete who has competed in the UK National triathlon trials and a young golfer who has competed in the ISGA AQ golf invitational.
The arts
Art Scholarships, which encompass all media including textiles and photography, are also offered with many opportunities to collaborate with artists and other schools.
For very talented local pupils, Bromsgrove offers the chance to apply for a Foundation Scholarship, open to very able pupils living in Bromsgrove and the surrounding area in need of financial assistance.
Email the admissions team at [email protected] or visit the bromsgroveschool.co.uk website for more information on applying for a scholarship.
Further details of the school's bursary policy, procedures and bursary application forms can be obtained from the administration manager Kim Elvy by emailing [email protected] or by calling 01527 579679 extension 237.